David Lifschultz, Managing Partner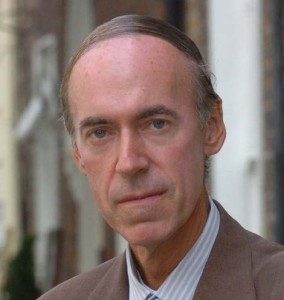 David Lifschultz an enthusiastic leader and renowned turn around expert, known for his innovative ideas, and possesses a very deep understanding of the energy sector. Mr. Lifschultz has innovated oil and environmental energy solutions, and carefully watches the industry trends especially focused on sulfur removal or desulfurization.
"Everyone in our organization is deeply concerned about the environment." Says David. We want to do everything we can to find environmental energy solutions that can benefit the lives of billions of people, improving their health and well being. He has led the Lifschultz Organization in bringing to market environmental energy technologies that can benefit the environment and ensure greater health for the worlds peoples. We believe that only through clean sulfur free energy can there be true prosperity and improved quality of life.
Mr. Lifschultz has pioneered wastewater systems and oil and water separation systems that filter out 100% of harmful impurities, such as those derived from oil production (Benzene, Arsenic, Barium, Cadmium, Lead). These impurities are damaging the lives and health of people around the world. "We have to do everything in our power to stop that."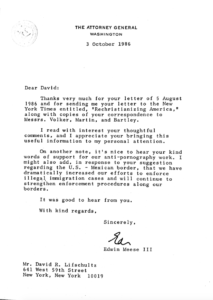 Equally as important we have participated in the development of one of the most environmentally friendly refining technologies. Capable of carbon reduction, but also almost a complete elimination of Sulfur 99.5% Desulfurization.
Genoil Emirates is working with His Highness Sheikh Sultan Bin Khalifa Bin Zayed Al Nahayan towards a solution for extending the world oil supply with the goal implementing of it's extremely profitable technology for existing proven heavy oil & high sulfur reserves in the near future. (See proven oil reserve depletion table) Learn more about sulfur removal (desulfurization)
David Lifschultz is the chief executive officer of Genoil Inc and a member of the board of directors. He joined Genoil in 2001 bringing more than 30 years of technology industry leadership, and executive management experience.  Mr. Lifschultz is extremely well versed on the global macro and geopolitical dynamics affecting the energy sector.
Prior to joining Genoil, David Lifschultz served as the President and Chief Executive Officer of Lifschultz Terminal Leasing Inc., a holding and investment company that allocates capital for alternative energy technologies.
Mr. Lifschultz was president and chief executive officer of Lifschultz Industries Inc. which was a high tech precision metrology company notable for developing heat measuring instruments that could measure heat to the nano degree. When David took the reins in the early 1990's Lifschultz Fast Freight was in extreme distress. Mr. Lifschultz saved the company and built the it upand sold it 8 years later for $ 22.80 a share to the Danaher Corporation (DHR).  Lifschultz Fast Freight (founded in 1899) was a surface transportation company with 2000 employees and revenues of approximately $100 million per annum.
Prior to that, David Lifschultz  also supervised Trans Air Freight Systems, which he sold to Air Express International (AEI). David Lifschultz supervised Ocean Freight Forwarder, Wolf and Gerber and brokerage clearing house, Loretz & Co. Mr. Lifschultz created the first integrated surface air transportation system in a successful effort to improve operational efficiency.
http://www.danaher.com/news/news-releases/danaher-corporation-completes-tender-offer-lifschultz-industries-inc
http://www.danaher.com/news/news-releases/danaher-corporation-extends-tender-offer-lifschultz-industries-inc-through-june
Bashar Abdalla, Founding Partner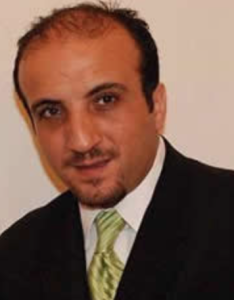 Based in Chappaqua NY, Mr. Bashar Abdalla has an extensive 10 year experience in identifying, formulating, and solving a wide range of commercially driven environmental energy issues. Bashar is very concerned about dangerous environmental challenges facing the world today. He is particularly worried about energy growth and it's impacts on the environment, and as well as it's impact on the Peak Oil crisis. With a mechanical engineering background he is seeking and evaluating solutions and determining the profitability of different alternative energy technologies, and their production costs.
"Technological advancement through innovation is the driving factor in our world economy without it our economy would die. We see our micropayment technology as able to bring the benefits of quick and easy transactions to billions of people, enabling easy money transfers at competitive rates. All while riding the existing infrastructure."
Bashar see's the most efficient breakthroughs as ones which ride existing infrastructures. In hopes of improving quality of life, and combating climate change Bashar joined the organization and is working to do just that. "Clean energy especially benefits city dwellers." Sulfur levels in cities is one of the leading health concerns today, causing acid rain. Protecting the world's groundwater is equally as important. It is of particular concern. Arsenic contamination in groundwater is reaching extremely unsafe levels affecting people all over the world. Arsenic is a dangerous carcinogen which causes many cancers.
The Arabian Gulf region has emerged as one of the worlds fastest growing economies. With his distinguished engineering managerial and entrepreneurial background, Bashar Abdalla is working on tremendous regional opportunities. With his local background he offers our family office his regional expertise and his relationships in the region. Bashar is an integral part of organization.
At some point when it's completed Bashar believes relocating to Masdar City in the Emirate of Abu Dhabi will be perfect to enhance our competitiveness, with the opportunity of taking advantage of all there is to offer. It's a great place to build a leading family office.
Fluent in English and Arabic, An extremely talented engineer, Bashar developed the skills that are necessary to reduce project delays through his ability to work efficiently with our diverse teams, and his broad knowledge of computer software.
He has a very close 15 year relationship with Lifschultz family. He is a committed and tremendous friend and devoted partner to us. He possesses a wealth of knowledge in both fundamental analysis and corporate development strategy, and environmental impacts.
Mr. Bashar Abdalla holds a Bachelor degree in Mechanical Engineering from Manhattan College, New York City, New York.
Bashar Abdalla Chappaqua NY
Bruce Abbott Founding Partner
Bruce Abbott is president, chief operating officer of Genoil Inc. and a member of the company's board of directors. He has worked with Genoil since 2008 working mainly in the Middle East, Russia & China but is now overseeing Genoi's business initiatives worldwide.
Corporate Direction & Strategy
Bruce Abbott oversees the corporate direction and strategy for Genoil's global sales, support, consulting, marketing, alliances and opportunities. He has implemented new strategies which have led the company to the signing of a $700 million contract in China. These recent contracts and strong relationship building have gained Genoil respect and renewed attention. Bruce is focused on developing a work environment built on strong values, fairness, human dignity and trust.  He has rebuilt the Lifschultz Organization around talented people who share in these core values.